Why Choose PageOneTraffic
We build products that change the way you do business.
Quality Products
We work with the latest technologies to build products that are reliable and user friendly.
Ongoing Development
We are constantly looking for ways to improve our products by listening to the needs of our customers.
Customer Service
We value our customers and believe in providing quality service at all times.
Content Curation
Create highly engaging newsletters and blog posts.
Discover Content
Find trending content for any market or niche.
Team Collaboration
Work on projects and campaigns with your entire team.
I have been delighted to be a part of the team that has helped to test Kudani Cloud and as an editor of several news and magazine sources, I can see the benefits of this amazing program in terms of time, professional curation and brand. Not to mention the benefits of being able to manage a large editorial team. Kudani Cloud is the next thing in Content Marketing and is a must have for your Content Marketing needs.
Meet Our Team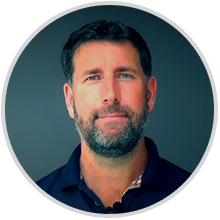 Paul Bannister
Founder & CEO
Paul has been involved with software startups since 1993, as a Chief Technology Officer. He started PageOneTraffic to build software solutions to help small businesses accelerate their marketing. The company now has over 40,000 customers worldwide.
Connect with Paul on LinkedIn
We work hard to continually advance our skills in our chosen specialty.